Wallpaper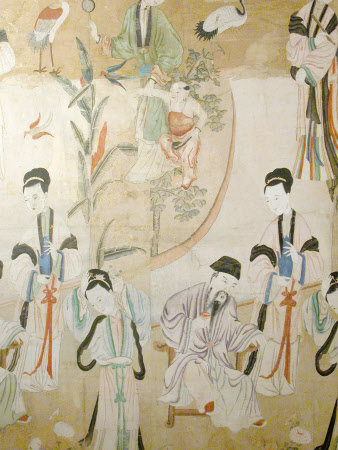 Category
Architecture / Features & Decoration
Date
circa 1740 - circa 1760
Materials
Mulberry paper and paint
Place of origin
China
Order this image
Collection
Saltram, Devon
NT 871951
Caption
This wallpaper is thought to date from the beginning of the 18th century and is the oldest of the three types of so called 'India Paper' to be found at Saltram.This pattern is composed mainly of willowy female figures against a background of rocks, flowers and trees, all painted on mulberry paper.
Summary
Chinese wall hanging/paper of an unusually early date, painted in colours and depicting male and female Chinese figures of a type often known as 'Long Eliza' and also showing background of rockwork, flowers and trees. The entire room is covered with this paper as originally hung. On the screen dividing the room from the passageway, figures have been cut out and pasted on.
Provenance
Acquired at the time of John Parker (1734-1788) and by descent to Edmund Robert Parker(1877-1951) 4th Earl of Morley and accepted in part payment of death duties by HM Treasury and transferred to NT in 1957.
View more details