Doll's chest of drawers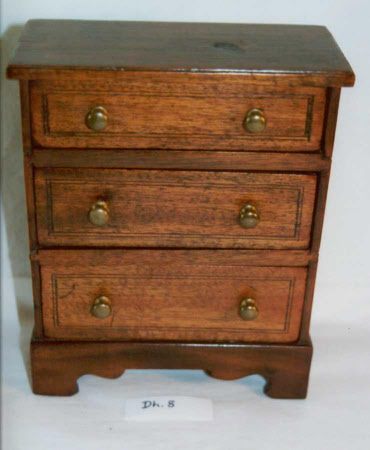 Category
Dolls' accessories
Date
Unknown
Materials
Wood.
Measurements
151 mm (width); 185 mm (height); 79 mm (depth)
Order this image
Collection
National Trust Museum of Childhood
NT 661744
Summary
A doll's size chest of drawers, made of mahogany wood with three drawers, each with two brass knobs. Each drawer is of a different depth, the narrowest being the top drawer and the deepest the bottom one. Each one is inscribed with a double line border. The chest of drawers stands on a four-sided carved mahogany plinth.