Doll's house coverlet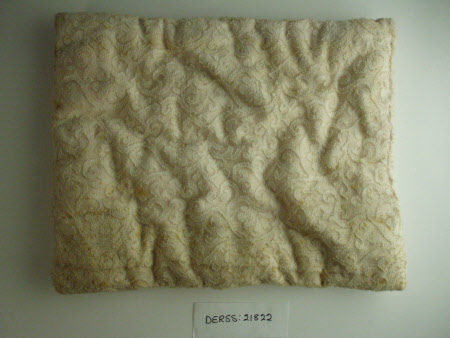 Category
Dolls' houses and furnishings
Date
Unknown
Materials
Fabric.
Measurements
240 mm (length); 195 mm (width)
Order this image
Collection
National Trust Museum of Childhood
NT 660577
Summary
A doll's house size bed coverlet which has some padded filling. The coverlet is covered with pale pink cotton. The top of the coverlet is also covered with lace, rather like Nottingham lace, which is taken over the sides to the underneath a little way.