Taxidermy display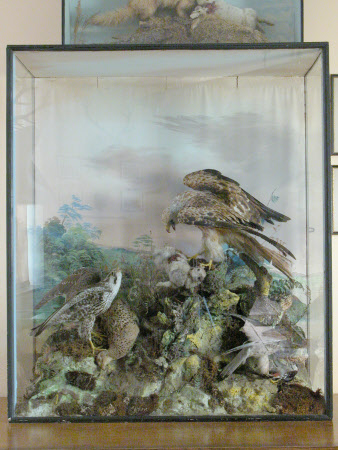 Category
Natural History / Taxidermy
Date
Unknown
Materials
Display case with taxidermy rabbit, kestrel, peregrine falcon, red kite and spooted woodpecker.
Measurements
1240 x 1070 x 480 mm
Order this image
Collection
Charlecote Park, Warwickshire
NT 533592
Summary
Glazed wooden taxidermy display case containing a stuffed female red kite, a male peregrine killing a rabbit, and a kestrel killing a spotted woodpecker. The birds are sitting on a painted plaster base covered in bark, grass, moss and other foliage. The back of the display case is lined with paper, painted to depict a moorland scene.