Helmet
Ivor Lawton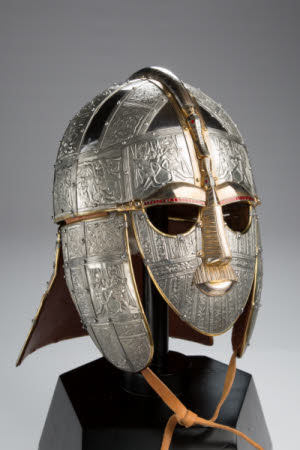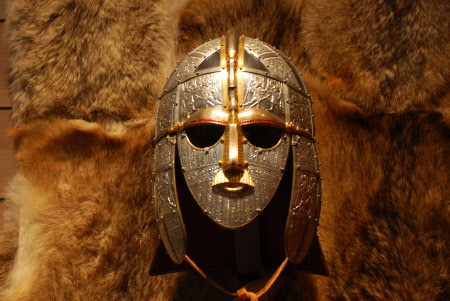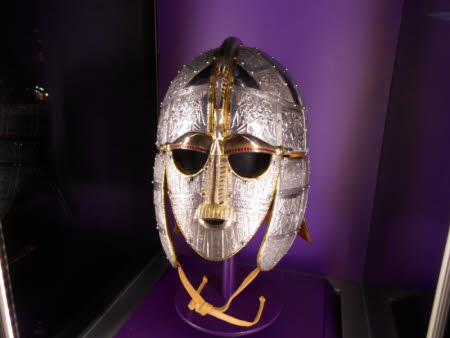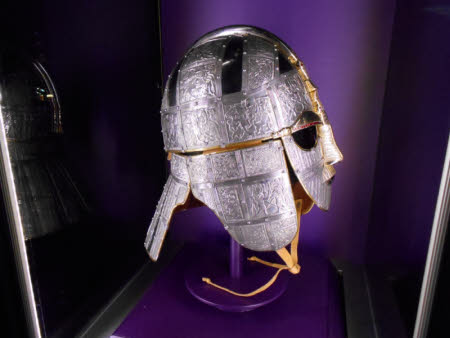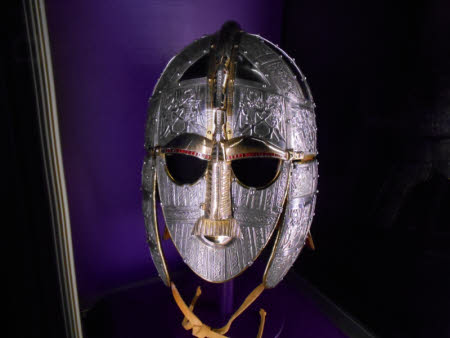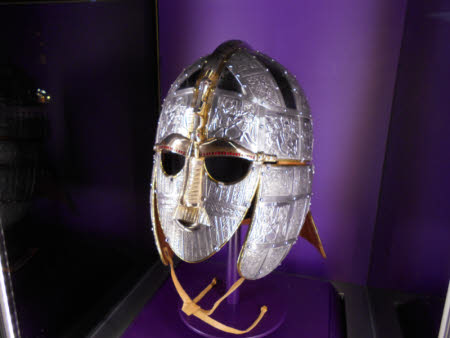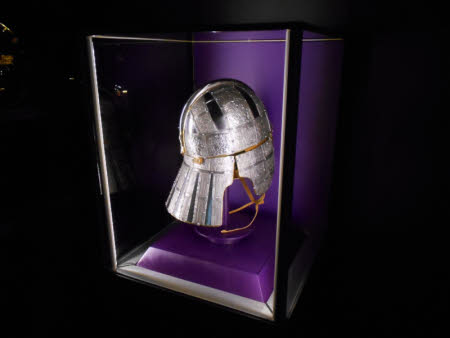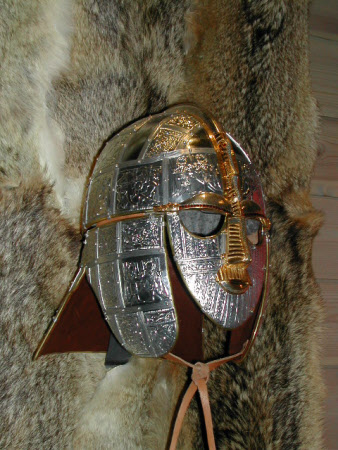 Category
Arms and armour
Date
2002
Materials
Tinned bronze
Place of origin
Hilchenbach
Order this image
Collection
Sutton Hoo, Suffolk
NT 1433773
Caption
This replica of the Sutton Hoo helmet (the original is in the British Museum) was made using the materials and methods employed in the creation of the original. It provides a vivid impression of how the original would have appeared when crafted in the 7th-century. It is one of only four Anglo-Saxon helmets ever discovered and is by far the most magnificent. It is similar in style to examples found in Sweden and was conceivably made there.
Summary
A high quality reconstruction of the Anglo Saxon helmet from Sutton Hoo. Tinned and gilded bronze with silver inlay. The helmet was derived from a late-Roman cavalry helmet, with a face-plate, cheek-pieces and neck-covering. It was covered with tinned-bronze plaques to give a silvered look, with the plaques stamped with a series of repeated designs - a mounted warrior riding down a warrior on foot, two dancing figures with bird-heads emerging like horns from their helmets, and various interlaced patterns. The helmet had a reinforcement strip over the crown made of iron with silver inlay, terminating above the eyes in an animal head, Another head comes up from between the eyebrows to meet it. This together with the gilt eyebrows, nose and moustache forms the shape of a bird or dragon.
Provenance
Purchased by the National Trust for the opening of the Exhibition Hall in 2002.
Makers and roles
Ivor Lawton, replica maker
View more details