Wall mirror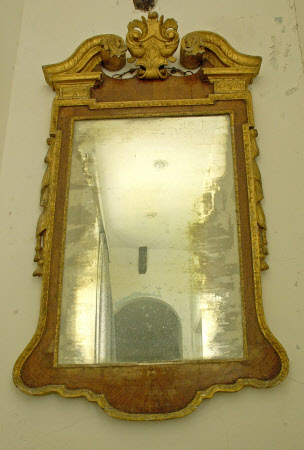 Category
Glass
Date
Unknown
Materials
Giltwood, Silvered glass, Walnut
Measurements
1380 mm (Height)
Order this image
Collection
Bradley Manor, Devon
NT 830782
Caption
Whose mirror was this? Sometimes the history of an object is uncertain and we cannot always verify it. What do you think? Did Percy Bysshe Shelley, one of the most prominent English Romantic poets, take a look through this looking glass?
Summary
Wall mirror in carved giltwood and walnut frame. Possibly belonged to Shelley. Poor condition.
Provenance
Accepted by HM Government in lieu of inheritance tax and allocated to the National Trust for display at Bradley Manor, 2002.
View more details