Rising proudly from the flat Lincolnshire fens, Tattershall Castle is an extraordinary historic site with origins dating to the 13th century. 
The fact that anything of this nationally significant structure still survives is mainly thanks to George, Lord Curzon of Kedleston (1859-1925) who purchased Tattershall Castle in 1911 and set about a four-year programme of repairs to restore and stabilise the site. At the same time, excavations of the moat revealed a trove of archaeological finds, providing important pieces of information about Tattershall, from its medieval origins to its near ruin by the early 20th century.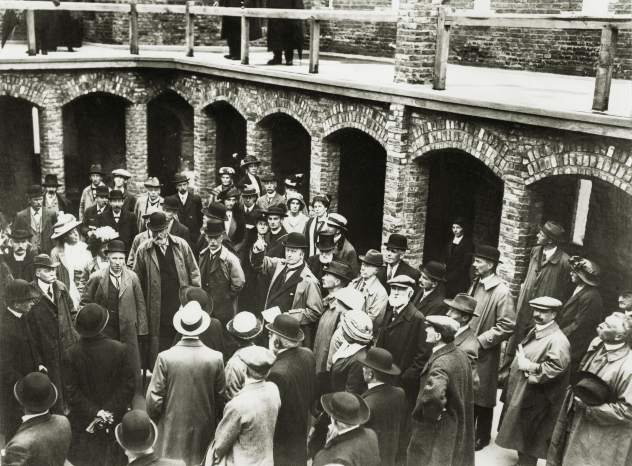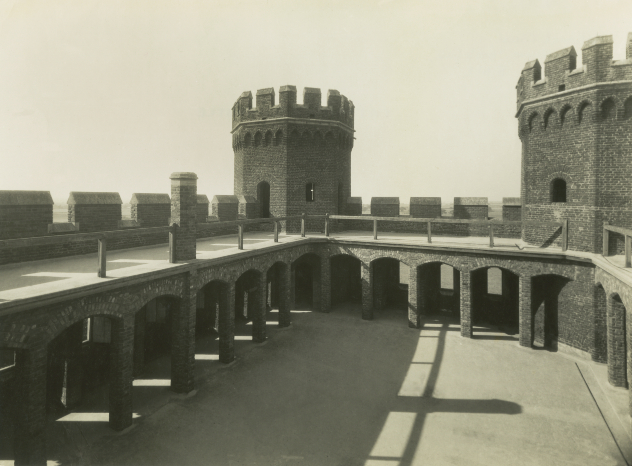 Tattershall's impressive, 4-storey brick tower is a striking monument to the wealth, power and ambition of its creator, Ralph Cromwell, Lord Treasurer of England from 1433–43. With an outwardly defensive facade boasting two moats, turrets and battlements, Tattershall was in fact built as a fortified country mansion with luxuriously fitted interiors which included elaborately carved stone chimneypieces.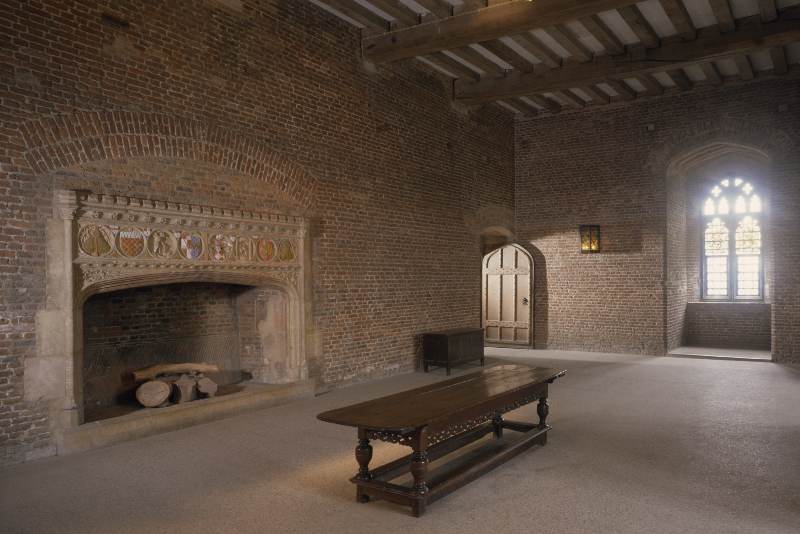 Two centuries later, a big part of the castle was destroyed during the Civil War. The Fortesque family, who inherited the castle in 1693, never lived on site; instead, the ground floor of the Great Tower became a place to house cattle. By the early 18th century, Tattershall had fallen into decay and people visited the site to explore Tattershall's 'Romantic' ruins. 
In 1910, the Fortesque family sold the castle to an American consortium and, to raise additional funds, the Great Tower's magnificent medieval fireplaces were ripped out and transported to London in readiness to be shipped to America. Luckily Lord Curzon intervened and over the following few years, he and his architect William Weir, reinstated the fireplaces, restored the buildings and re-excavated the moats.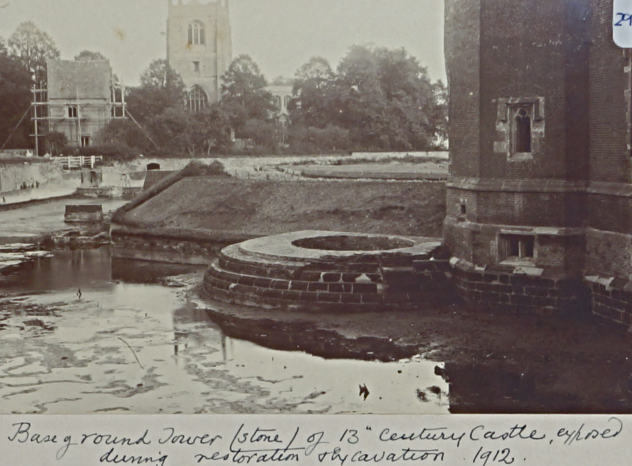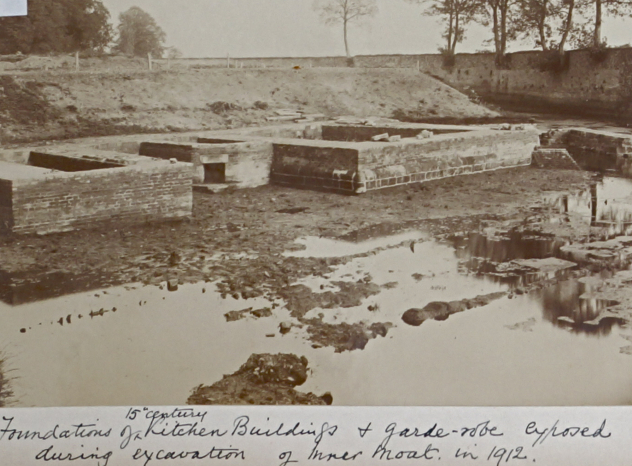 By August 1914 the Castle was opened as a visitor attraction, and when Lord Curzon died in 1925 the property was bequeathed to the National Trust.
During the re-excavation of the moats thousands of historic artefacts were found, many of which have been kept and form part of the castle's archaeological collection. Below is a selection of some of these items which includes pottery, carved stonework and various metal objects. All of these objects would have been used and touched by the many people who lived, worked at and visited Tattershall Castle over the centuries - and as such, they all have intriguing and fascinating stories to tell. 
05 Jul 2021