Chair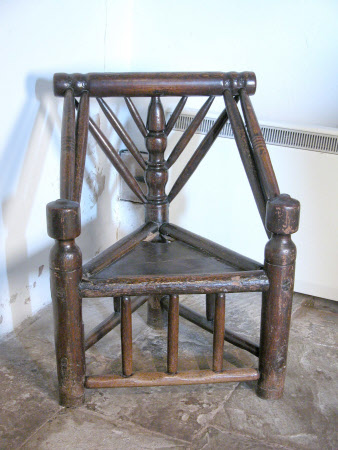 Summary
Smoking chair, heavy oak, triangular seat.
Full description
The chair is believed to have been sat in 'backwards', with the sitter's chest against the back bar and the legs through the gaps behind the arm rails. It is possible that they were designed with three legs to make them more stable on rough flagstone or earth floors. Some chairs constructed in this style were also heavily turned and decorated with delicate spindles, but this example is of a much plainer design. There are some abrasion marks at the front of the seat which are believed to have been caused by a sitter wearing a sword whilst using the chair.
Provenance
Given by Lord Derby.
View more details