Carpet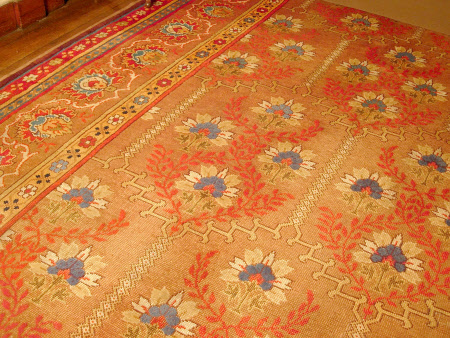 Category
Carpets, rugs and mats
Date
Unknown
Materials
Textile
Measurements
7090 x 5090 mm
Order this image
Collection
Berrington Hall, Herefordshire (Accredited Museum)
NT 618155.1
Caption
This beautiful Axminster carpet, in tones of carmine, pink, cobalt blue and buff was woven circa 1825–1850 and had vital conservation work performed on it in 2003.
Summary
Library carpet: red and blue floral design on brown ground.
Provenance
Amongst the chattels collected by 1st Lord Cawley for Berrington Hall. Purchased by the National Trust from Lord Cawley in March 1996.
View more details