Mirror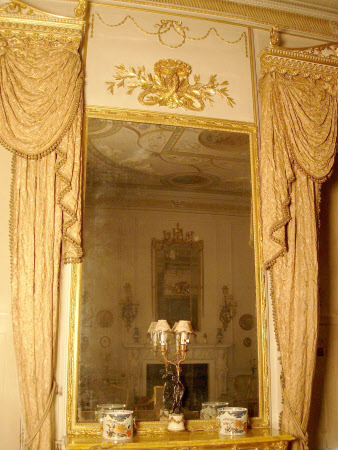 Caption
The drawing room was Thomas Harley's principal sitting room and was described in 1796 as 'very elegantly finished and furnished'. It features a pair of pier-glasses with sprays of leaves and garlands above which were part of the original decorative scheme for the room.
Summary
One of a pair of 19th century carved giltwood framed mirrors surmounted by plates of floral emblems.
Provenance
Accepted in lieu of death-duties in 1954 and transferred to the National Trust in 1959.
View more details