The crafty chamber-maid's garland, . in three parts. Part I. How the young merchant fell in love with his mother's chamber-maid. Part II. How they met in a grove, where the young merchant attempted her chaistity. Part III. How the crafty chambermaid outwitted the merchant, by putting an old bunter to her bed, which so affrighted him that he ran down stairs and alarmed the family; concluding with their happy marriage, and other things of note.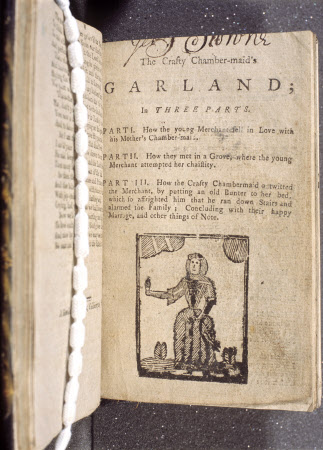 Summary
Bibliographic description
8p. . 12mo.. Bound with 10 other ballads and chap-books.. Provenance: manuscript on title page, half cropped: "Geo. Browne" [probably George Browne, 1741-1804].
View more details