Champagne glass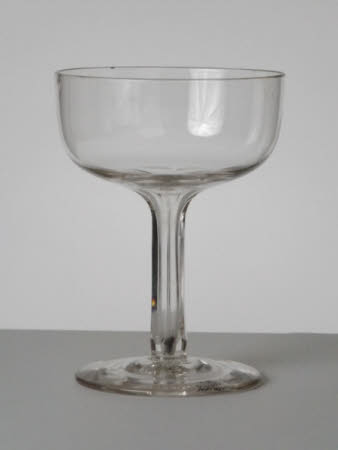 Caption
This glass once belonged to the Morgan family. The stem is hollow to make the most of the appearance of the bubbles rising. Very glamorous! It was one of a collection of things that Evan Morgan gave to Henry Smith, his Valet. Henry's father-in-law had been Evan's Father's Butler. Dynasties below stairs as well as above! The Smith family felt it was important that the collection returned to Tredegar House. The Friends of Tredegar House raised the money … and it all came back from Australia where the Smith's had moved to!
Summary
Champagne bowl. A plain, glass, champagne bowl with hollow, hexagonal stem, one of a set of four.
Provenance
Part of the collection on loan to the National Trust from Newport Museum and Galleries.
View more details